Falafels. A healthy, hearty, tasty vegetarian dish to be eaten with fresh vegetables and a creamy tahini sauce. Prepared in advance, these homemade chickpea dumplings, crunchy on the outside and soft on the inside, have all it takes to satisfy an empty stomach for busy evenings of the week. And make you travel…
A real traditional Middle Eastern street food, falafels are patties made of ground chickpeas (and sometimes of fava beans) seasoned with herbs and spices and deep-fried in oil. (Ok, this is where I say No No !) They are commonly served in pita bread with tomatoes, cucumbers, radishes, marinated turnips and drizzled with tahini or yogurt sauce. It is a vegetarian recipe par excellence. Falafels have always been a favorite dish of mine to eat.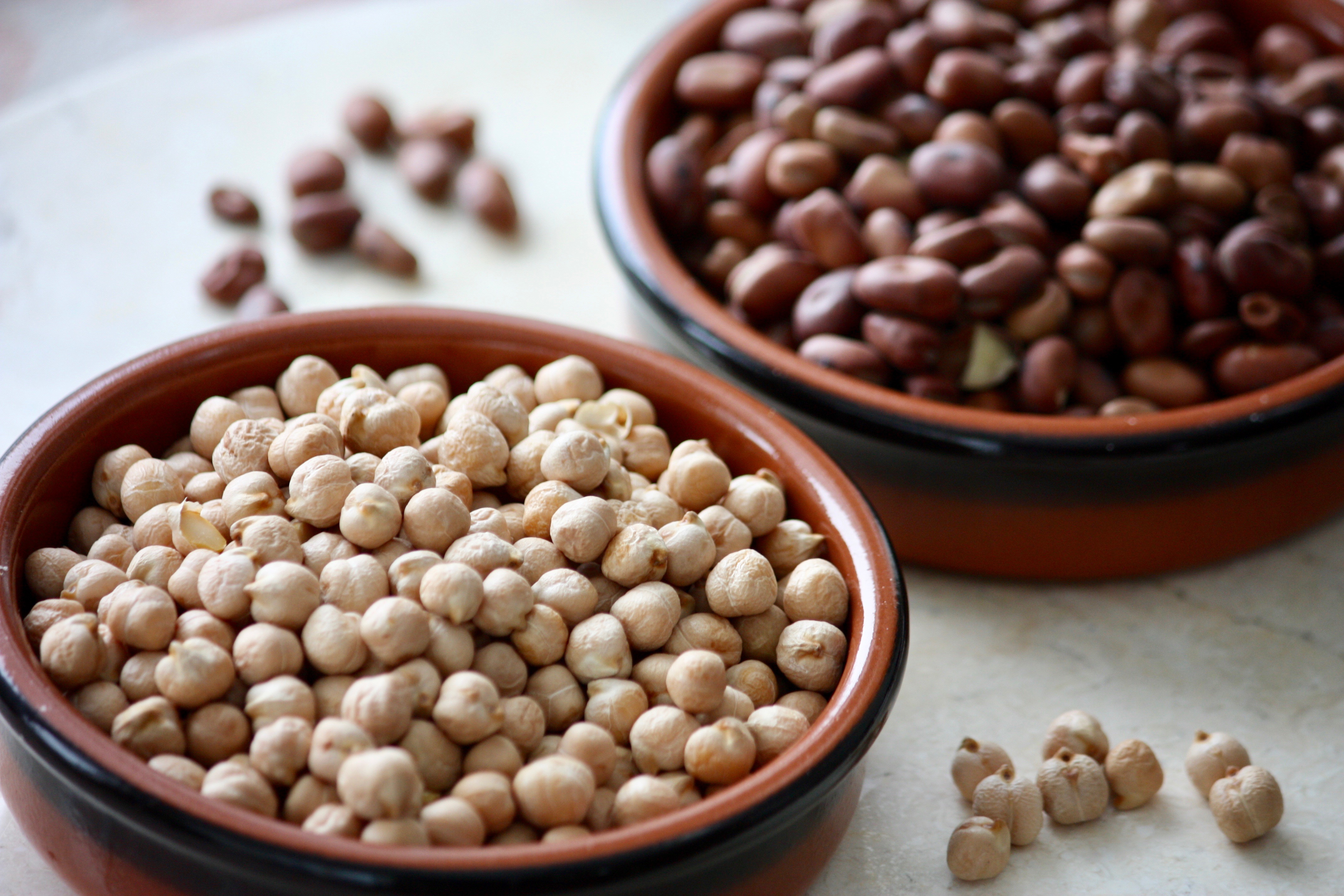 These lovely patties are also rich in vegetable proteins and low in fat when, of course, they are not sent in a deep-frying oil bath. The addition of spices and herbs such as parsley and coriander enhances not only the taste of the patties but also its nutritional value such as vitamins A (contributes to skin health, teeth, bone tissue), C ( helps absorb iron) and K (essential for blood clotting).
Since this blog and I are into healthy eating, in this recipe below we will forget the messy deep-frying business (I know that you know that deep-frying is harmful to you and that it increases the risks of cardiovascular diseases) and rather use the oven at a high temperature in order to bite into falafels that are crisp on the outside and soft on the inside. Follow the guide!
The preparation of the falafels is not very long and do not be intimidated by the list of ingredients. The advantage of this recipe: the dumplings can be prepared and cooked in advance and kept in the refrigerator up to 5 days! All you have to do is heat them in a skillet before eating them. The disadvantage: it will be hard to stop eating them!
I tried this recipe with canned chickpeas and another time with dried chickpeas. The taste of the latter method was much better, as chickpeas must maintain a certain firm texture. However, do not be afraid to cook them one way or another!
See bottom of the recipe for soaking method.
Bon appétit and enjoy your trip!
Home made no mess oven baked Falafels
As a main dish, enjoy the warm falafels with chopped tomatoes, cucumber, radish, pickles, or green salad all drizzled with the tahini sauce. You can also enjoy them as a snack, dipped in the tahini sauce. You will need a food processor for this recipe.
Auteur / Author:
Marie-Rose Avakian
Ingrédients / Ingredients
500 g soaked and well drained chickpeas*, (or from cans)
½ onion, chopped
1 clove garlic
½ packed cup of fresh parsley
½ packed cup of fresh coriander
zest of one lemon
2 Tbsp of lemon juice
2 or 3 Tbsp of chickpea flour (or any other kind)
½ tsp Baking Powder
2 tsp ground cumin
2 tsp ground coriander
1 tsp ground cinnamon
¼ tsp Aleppo pepper or Cayenne pepper
¼ tsp ground cardamom (optional)
¼ tsp ground turmeric (optional)
salt and pepper
¼ C water (as needed)
Garnish:
¼ C sesame seeds, (optional; heated 4 or 5 minutes in a dry skillet)
Tahini sauce:
⅔ C tahini
⅔ C water
⅓ C freshly squeezed lemon juice
1 clove garlic, crushed
salt
Préparation / Preparation
Preheat the oven to 450 F (230 C).
Rince and pat dry the chickpeas. (all excess water should be removed, to avoid mushiness)
Chop roughly parsley and cilantro.
Put garlic and onion in food processor and pulse to have them just chopped.
Add the rest of the ingredients (except the flour and water) and pulse until mixture is chopped like grounded meat. Make sure to not have a mushy or pasty mixture.
Add flour and water as needed, continue to blitz until mixture holds by itself and patties can be made easily. At this stage, you can taste to adjust salt seasoning.
Line a baking sheet with baking paper. With wet hands, press 1 Tbsp of the mixture in your hands and form the patties, or use a wet ice cream scoop. Sprinkle the balls evenly with sesame seeds.
Bake the falafels for about 15 minutes or until golden.
Tahini sauce:
In a medium mixing bowl, pour the tahini and add water, lemon juice and garlic.
Stir until you get a sauce that has the consistency of clear honey. To make it runnier, add extra drops of water.
Can be stored in the fridge in a tight jar.
Remarques / Notes
*Soaking chickpeas: Rince dry chickpeas in fresh water. Soak them in a big bowl with fresh water and a squeeze of lemon juice or vinegar up to 24 hours. Get rid of soaking water, rinse and drain well.
NB. For this recipe, 500 g of chickpeas are weighed after soaking.
Information nutritionnelle / Nutritional information
:
1 ball - 17 g
:
57 kcal
Lipides / gras:
3 g
Glucides / Carbs:
5.4 g
Fibres / Fibers:
1.6
Protéines / Protein:
2.3 g